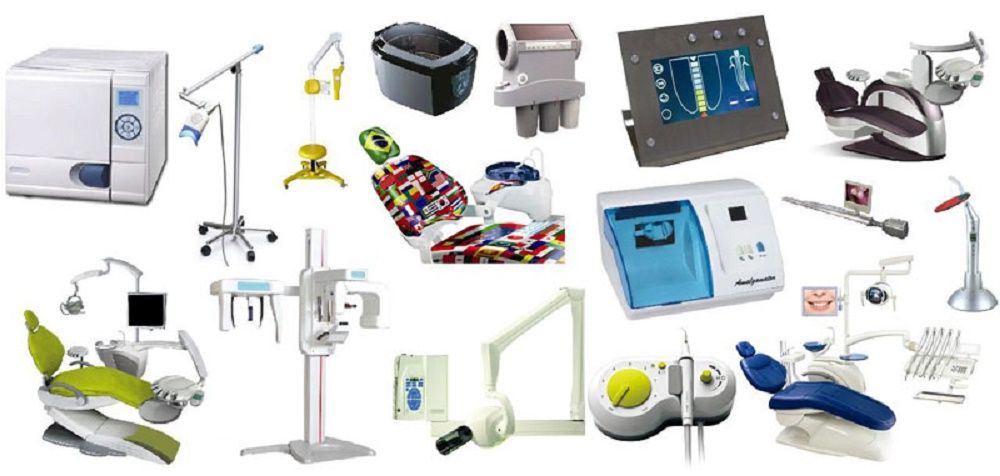 Dental Supplies and Equipment in Uganda
At Labtech Medical Supplies, our dental products can all be customized depending on the customer's needs.
Dental bibs
We have all types and forms of dental bibs that you may need here at Labtech Medical Services. These are used to ensure the patient keeps dry throughout the treatment procedure and also act as a barrier for any bacteria.
At Labtech Medical Supplies, we have all sizes of dental bibs with the most common in stock being the 13 inches by 18 inches. Our bibs cover a good surface area. We have bibs made of different materials, they are made of tissue and polyurethane material.
Dental Chairs
At Labtech Medical Supplies, we offer high-quality dental chairs from all over the world, we deal with the best manufacturers of dental chairs within Uganda and the entire world. Our chairs are made of steel but can be customized depending on what our customer needs.
Our chairs are adjustable and comfortable with foam cushions for your client, they vary with up to 150 colors and a voltage of 110/115 or 220/230
Dentist's Stool
We have durable stools of premium quality, with a variety of finish options available. These are adjustable depending on the position and factors such as ergonomics and functionality.
We have both the traditional and basic doctor's stools.
We also have other stools such as the assistant's stool and the operator's stool and all these supplements each other during dental operations.
Cuspidors
We have cuspidors with the asepsis design and ones that have vacuum plugs and allow water flow. They are adjustable depending on the height of the dental chair.
Vacuum Arm Systems
We have a range of vacuum arm systems such as the swing mount vacuum accessory kit, the telescoping arm system with a vacuum, the horizontal folding arm with a vacuum and wall mount, hygiene systems with vacuum telescoping arms. All these vary depending on the models and at Labtech Medical Supplies, we have all the brands that you may need.
Operational lights
We have all the operatory lights with no effect on the patient's eyes during procedures. We have both the LED lights and Celux dental lights.
Dental operatory products and accessories
These include mini amulgum separators with up to 10 operatories: These are available from different manufacturers depending on the need of the customer.
Dental vacuum pumps and air conditioners
We offer a variety of vacuum pumps and air compressors made all over the world with our higher rankings from Europe and the United States of America. We have both small and large air-water separators.
Dental delivery Units
At Labtech Medical Supplies, we have a range of delivery units which include automatic dental carts with and without vacuums, automatic delivery units with duo swing, and delivery units with work surfaces. All these are available at Labtech Medical Supplies and we can deliver them at your hospital or dental clinic. Contact us today for more specifications and prices.
Operatory packages
These combine a set of components such as the dental chair, cuspidors, vacuum arm systems, operational lights, operatory products, and accessories and dental delivery units. This set saves much more for you as our customer as compared to purchasing independent units.
Other dental supplies can be categorized into subcategories with items under listed below them. They include a host of products such as:
Endodontic supplies
At Labtech Medical Supplies, we have a range of endodontic products we offer which include absorbent points of all sizes and categories, broaches, burs, drills and reamers, canal prep solutions, endodontic accessories, extraction systems, sealers and cements, temporary filling materials, measuring devices, pins & posts, rubber dam materials, hand files, irrigating devices, obturation units & systems, files & reamers, finger pluggers & spreaders, and gutta-percha.
Orthodontic dental supplies
At Labtech Medical Supplies we have a variety of orthodontic dental supplies which include accessory items, archwires, bands, brackets, buccal tubes & assemblers, clasps, coil springs, stops, elastics, elastomeric, expansions, headgear & accessories, ligature ties, lingual attachments, adhesives, and patients supplies.
Oral surgery instruments and supplies
Our surgery instruments and supplies section has a variety of products such as bone grafting, hypodermic supplies, implant-related products, implants, irrigation products, Or basics, patient room products, period & surgical dressings, periodontal antibiotics, sponges & dressings, surgical trays, urology, and ostomy products.
Periodontic supplies
All these supplies are available depending on what the customers desire to procure and they are pre-ordered.
Pediatric dentistry supplies
At Labtech Medical Supplies, we have a variety of products which include: injectables, micro angle cotton rolls, and many more.
Other products not listed here can be ordered depending on what our customer needs.
Dental anesthetic products
We are the best suppliers of anesthetic products of high quality for your practice. We have a range of items such as anesthetic items such as accessories, buffering, reversal and syringes. We also have electronic delivery, injectables, needle stick protection, needles, and topicals.