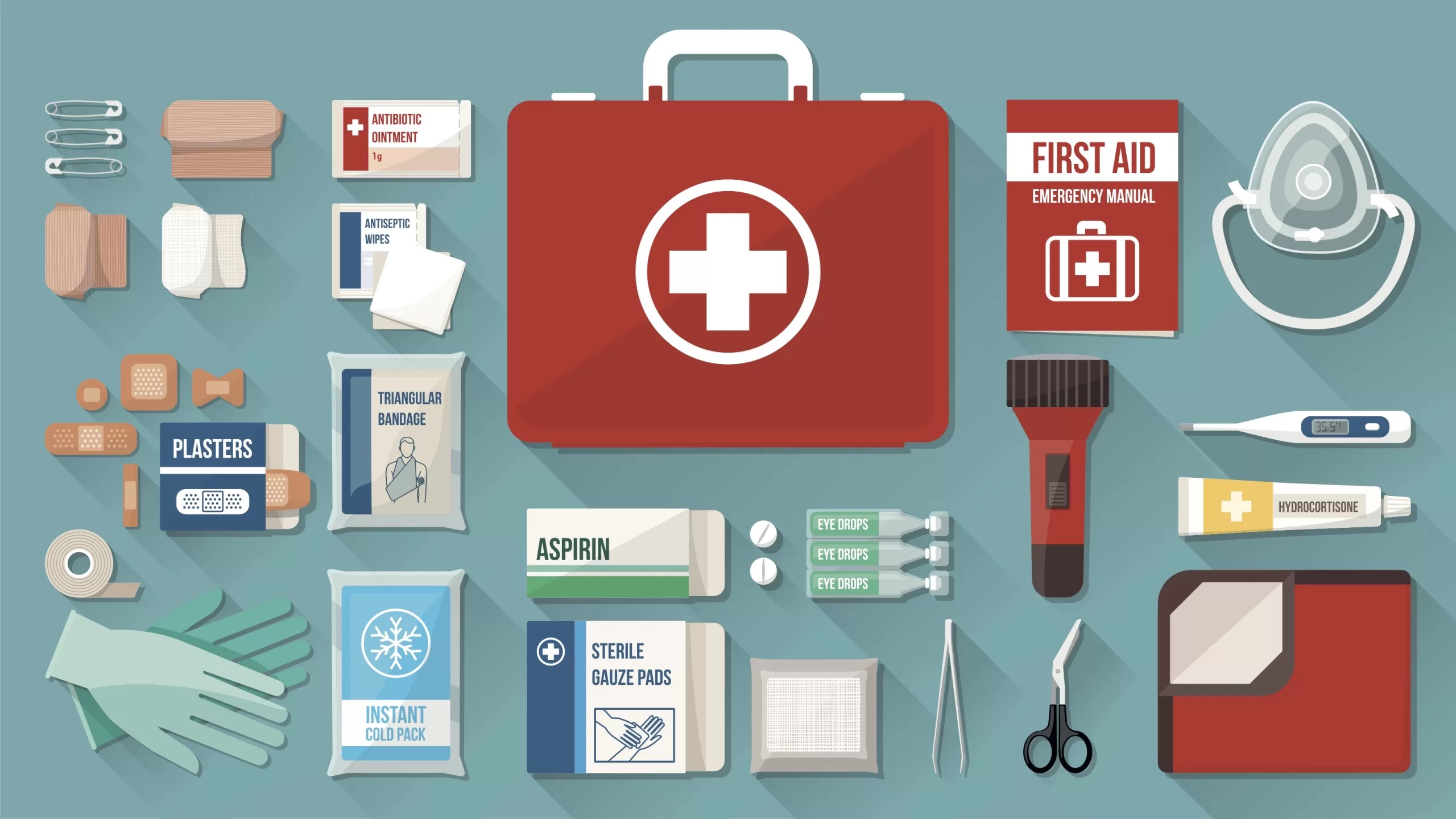 Buy First Aid Box at Best Prices in Uganda
We provide a first aid box with plasters in a variety of different sizes and shapes, small, medium, and large sterile gauze dressings, sterile eye dressings, triangular bandages, crêpe rolled bandages, safety pins, disposable sterile gloves, and tweezers. Having a well-stocked first-aid kit in the workplace or at home is the perfect way to deal with injuries at a moment's notice.
A first aid kit or medical kit is a collection of supplies and equipment used to give immediate medical treatment, primarily to treat injuries and other mild or moderate medical conditions. There is a wide variation in the contents of first aid kits based on the knowledge and experience of those putting it together, and the differing first aid requirements of the area where it may be used.
20 Essential Supplies for The First Aid Box
Commercially available first aid kits available via normal retail routes have traditionally been intended for the treatment of minor injuries only. Typical contents include;
A first-aid manual
Different-sized sterile gauze pads
Adhesive tape
Band-Aids in several sizes
Elastic bandage (like an Ace wrap)
Antiseptic wipes
Antibiotic ointment
Antiseptic solution (like hydrogen peroxide)
Acetaminophen and ibuprofen
Tweezers
Scissors
Disposable instant cold packs
Alcohol wipes
Plastic non-latex gloves
Flashlight with extra batteries
A blanket
Mouthpiece for administering CPR (can be purchased at the drugstore)
Calamine lotion
A splint
Thermometer
Every year in Uganda, thousands of people die or are seriously injured in incidents. Many deaths could be prevented if first aid was given before emergency services arrive.
A first aid kit is a box, bag or pack that holds supplies used to treat minor injuries including cuts, scrapes, burns, bruises, and sprains. More elaborate first aid kits can also include survival supplies, life-saving emergency supplies, or convenience items like bug sting wipes or cold & flu medicines.
Individuals who want to prepare for medical emergencies or if they have an injury will want to have the appropriate first aid supplies ready to use. The purpose of this article is to give you an idea of the types of injuries to prepare for and a list of the supplies used for each injury. There is a supply list for basic first aid kits that can be used for the injuries described. As always, when possible, seek medical attention for any serious injuries.
Besides the regular use of first aid kits, they can be helpful in the wilderness or survival situations. First aid kits can make up a part of a survival kit or a mini survival kit in addition to other tools.
In general, the type of first aid facilities required in a workplace is determined by many factors, such as:
The employment laws and regulations;
the type of industry concerned; for example, industries such as mining may have specific industry regulations detailing specialized instructions;
the type of hazards present in the workplace;
the number of employees in the workplace;
the number of different locations that the workplace is spread over;
the proximity to local services (doctors, hospital, ambulance).