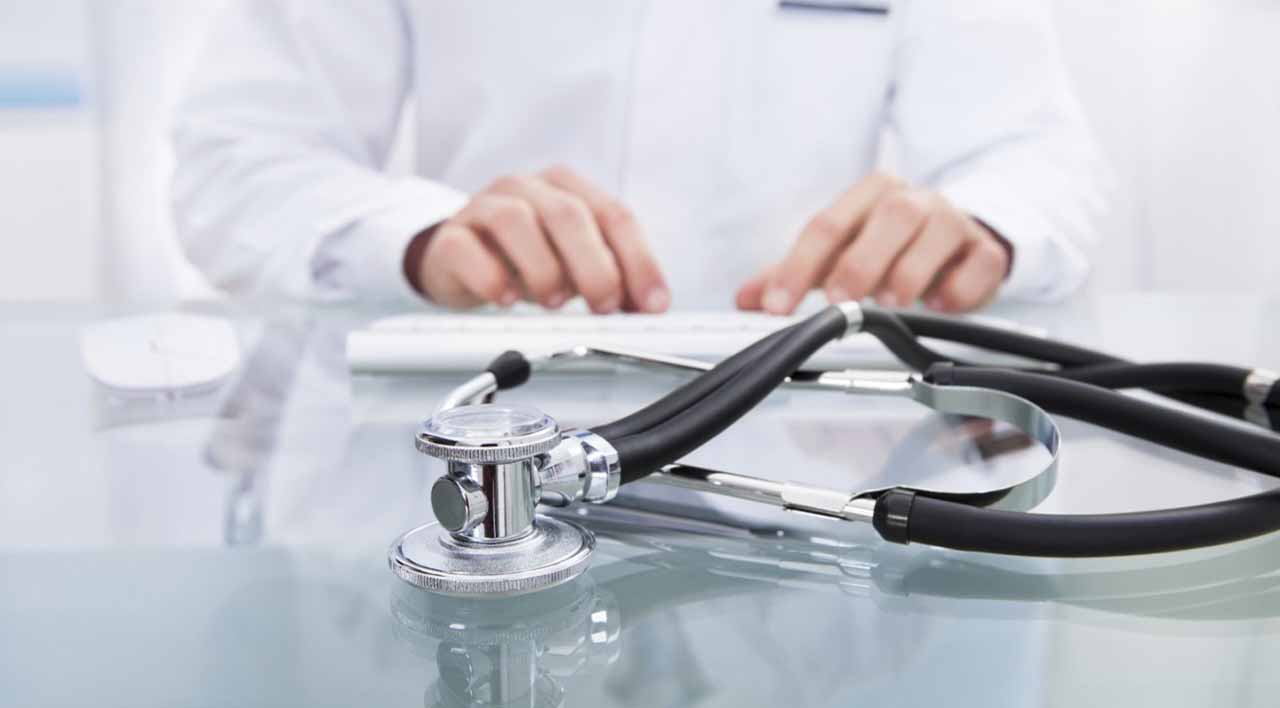 Buy the Best Doctor Stethoscope in Uganda
The stethoscope is a medical device for auscultation or listening to internal sounds of an animal or human body. It typically has a small disc-shaped resonator that is placed against the skin, with either one or two tubes connected to two earpieces.
A stethoscope can be used to listen to the sounds made by the heart, lungs, or intestines, as well as blood flow in arteries and veins. In combination with a manual sphygmomanometer, it is commonly used when measuring blood pressure.
A stethoscope helps amplify internal body sounds from the heart, lungs, and bowls. Each internal sound has a "normal" frequency range that doctors listen for. Since its first introduction to the medical world, the stethoscope has evolved in technology and what doctors look for when they listen. It is used to collect and amplify the sound inside body organs like the heart, lungs, arteries, veins, etc., which is applicable for use in hospitals, clinics, examination institutions, ambulances, homes, camping rescue, etc.
In medical practice, stethoscopes are a symbol of healthcare professionals. Healthcare providers are often seen or depicted wearing a stethoscope around the neck. A 2012 research paper claimed that the stethoscope, when compared to other medical equipment, had the highest positive impact on the perceived trustworthiness of the practitioner seen with it.
When you're starting as a student or trainee, one of the budget models is most likely adequate. They're also easier to replace if they get lost or broken.
Outstanding acoustics: The highest in Littmann mechanical stethoscopes
Tunable diaphragm: Hear high or low-frequency sounds by slightly adjusting pressure on the chest piece
Dual-lumen tubing: Two sound paths in one tube eliminates the rubbing noise of traditional double tubes
Portable convenience of a single-sided chest-piece
Comfortable fit and excellent acoustic seal with patented 3M Littmann Snap-Tight Soft Sealing Eartips
Seven-year warranty
Suit your style by selecting a tube color and chest piece finish that fits you
Made in the U.S.A.
The 3M Littmann Master Cardiology Stethoscope is characterized by the best acoustic response in the Littmann mechanical stethoscope line, with a tunable diaphragm, dual-lumen tubing, and a precision, ergonomically designed stainless steel chest piece.
The 3M Littmann Master Cardiology Stethoscope features tunable diaphragm technology, a 3M invention, that lets clinicians hear different frequency sounds by simply adjusting the pressure on the chest piece. Unlike two-sided models, there's no need to turn over and reposition the chest piece. Hold the chest piece with light pressure to hear low-frequency sounds, and press a little more to hear higher-frequency sounds. This time-saving feature allows the healthcare provider to focus on the patient, while the non-chill rim provides the patient comfort.
Suggested Applications
Broadly used in a large variety of healthcare settings as a diagnostic tool as part of the physical assessment of heart, lung, and bowel sounds. An ideal stethoscope for cardiologists, critical care nurses, EMT/EMS, emergency physicians, family practitioners, medical students, pediatricians, respiratory specialists, anesthesiologists, gastroenterologists, hospitalists, intensivists, neurologists, obstetricians, pulmonologists, nurses anesthetists, nurse practitioners, physician assistants, cardiac nurses, ER nurses, med surge nurses, NICU nurses, clinical nurse specialists, and internists
Cardiology/High Performance