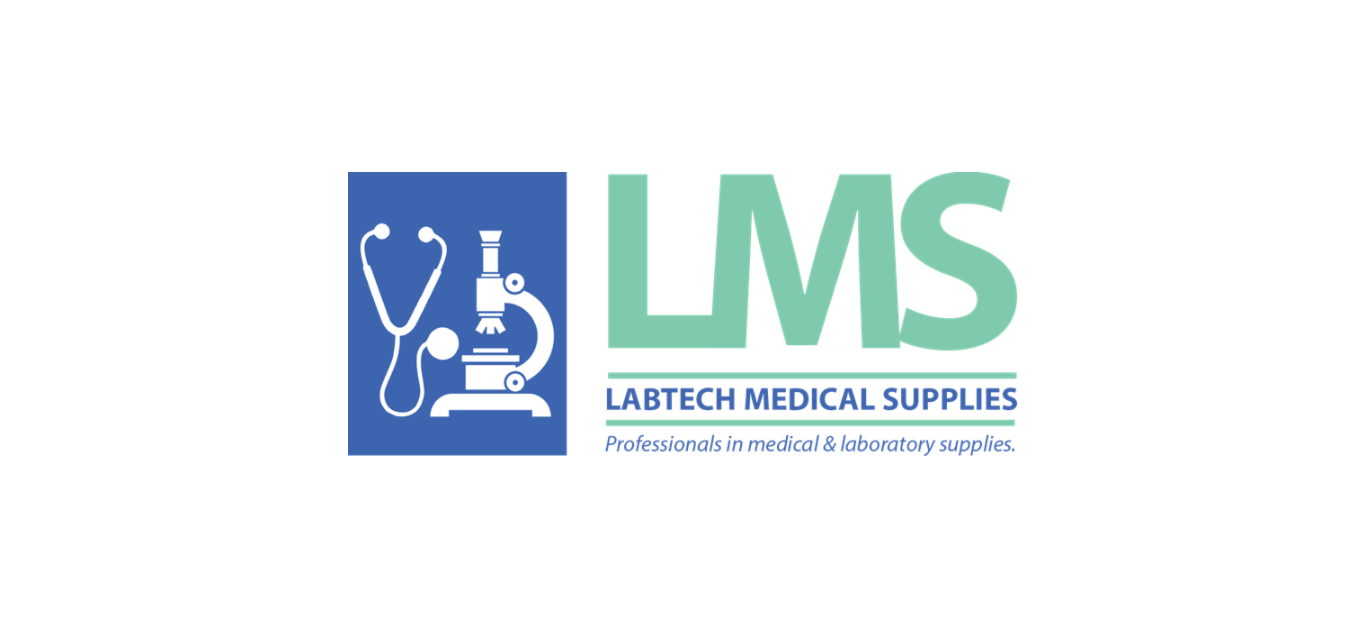 Welcome to The Official Website of Labtech Medical Supplies (LMS)
We Procure, Offer Safe Store and Distribution of Best Medical Supplies & Equipment and medicines to health facilities and other categories of clients in Uganda.
We are a Ugandan-based supplier of medical products including stethoscopes, thermometers, medical scrubs, and hospital gowns, mobility equipment, and face masks.
Should you need assistance with purchasing any product our staff are available to answer any questions you might have and help you make the best decision for your needs.
Labtech Medical Supplies – Uganda is 100% committed to keeping our patrons, staff, and neighbors safe during this time of need. All of our products are available to buy both online with a variety of delivery options like collect at the door.
Labtech Medical Supplies (LMS) was formed in 2009 and officially incorporated as a supplier of Laboratory and Medical equipment, reagents, and all types of Laboratory accessories.
It was formed by a group of people formerly working with different companies dealing in laboratory supplies. They brought with them experience, marketing skills, and clientele.
The company provides sales and after-sales services to its customers in Uganda. Steered by a team of skilled Managers, LabTech Medical Supplies has built a sound reputation in a short space of time.
We have partnered with some of the world's leading brands, bringing the best quality home to help empower laboratories and manufactures to make more accurate diagnostic decisions, advance research methods and results, and improve production performance in diverse fields such as food & beverages, microbiology, chemistry, medical, industrial and pharmaceutical.
Currently, the company enjoys national retail and wholesale presence in 4 regions of Uganda; and neighboring countries. This has been achieved with the help of experienced regional coordinators in Uganda (for Eastern, Northern, Western and Central) regions.
We also distribute our products and services using prominent pharmacies and laboratories both in Uganda and the neighboring countries.
MISSION
To provide the best quality sales and after-sales services to our customers using our technical expertise and the latest technology in serving healthcare institutions, clinical laboratories researchers, industry, and the general public.
VISION
To become one of the leading nationwide suppliers of quality medical supplies, devices, laboratory equipment, and diagnostic products.
OUR VALUES AND BELIEFS
To provide the best quality sale and after-sales services to our customers.
Conduct business with the highest level of ethical code of Conduct and law-abiding Government Entity. We are also committed to the principle of fair competition and to dealing openly and honestly (We must compete for every customer's business, and we must provide exceptional services and valve keep it.
Protect our environment through proper disposal of hazardous products.
Provide a suitable working environment for both management and the support staff.
MEDICAL LABORATORY CONSUMABLES, SUNDRIES
LMS.CS01 Adhesive plaster
LMS.CS02 Alcohol Swabs
LMS.CS03 Aprons, protection, plastic, disposable or re-usable
LMS.CS04 Bag (envelope), plastic, for drugs, approx. 10 x 15 cm, pack of 100
LMS.CS05 Bag, urine, 2l, draining+non-return valve, sterile
LMS.CS06 Bandage, crepe 2"x 5m
LMS.CS07 Bandage, plaster of Paris 3cm x 2.7m
LMS.CS06 Bandage, Elastic 7.5CM x 5m, roll
LMS.CS07 Bandage, plaster of Paris 4cm x 2.7m
LMS.CS08 Bandage, Tricot 10cm x 4m
LMS.CS09 BD Vacutainer Needle Holders
LMS.CS10 BD Vacutainer Tube EDTA (purple Top )4ml
LMS.CS11 BD Vacutainer Tube Plain (Red Top )4ml
LMS.CS12 Biohazard Bags 24×30 (yellow, Black or Red)
LMS.CS13 Biohazard bags 24×40 (yellow, black or Red)
LMS.CS14 Blood Lancets
LMS.CS15 Butterfly Needles
LMS.CS16 Catheter Folley 2-way 14g and 18G
LMS.CS17 Catheter Folley, (balloon) CH10, Sterile, disp
LMS.CS18 Centrifuge Tubes /Falcon Tubes 15ml
LMS.CS19 Centrifuge Tubes /Falcon Tubes 50ml
LMS.CS20 Clinical Coats, Pure white Cotton
LMS.CS21 Cotton wool 200g or 250g
LMS.CS22 Cotton wool 500g
LMS.CS23 Cotton wool, 500g, roll, non-sterile
LMS.CS24 Disposable Speculum Medium/Large
LMS.CS25 Drawsheet plastic 90*180
LMS.CS26 drawsheet plastic approx 100*100cm
LMS.CS27 EDTA Microtainer Tubes
LMS.CS28 Eppendorf Tubes 1.5 Non sterile
LMS.CS29 Eppendorf Tubes 1.5 sterile
LMS.CS30 Examination Gloves, non-sterile, POWDERED Small, Medium or Large
LMS.CS31 Examination Gloves POWDER FREE
LMS.CS32 Examination Gloves POWDER FREE, Nitrile, Kimberly Clark/Halyard
LMS.CS33 Extractor, mucus, 20 ml, sterile, single use
LMS.CS34 Face Masks (3 Ply Surgical, disp, ear loop)
LMS.CS35 Face Masks N95
LMS.CS36 Face Masks (Re-usable Fabric, ear loop)
LMS.CS37 Gauze Swab, sterile 10×10cm pkts
LMS.CS38 Gauze Swabs, 4X4 non-sterile
LMS.CS39 Gauze swabs, 4X4 sterile 8-ply
LMS.CS40 Gauze, paraffin 10x10cm
LMS.CS41 Gloves, cleaning (Rubber gloves), heavy duty, medium/large, pairs
LMS.CS42 Gumboots, Original pair (white or black
LMS.CS43 Hand Gel 60ml
LMS.CS44 I.V. Placement Units (Cannula), 16G, 18G, 20G, 22G and 24G
LMS.CS45 Infusion giving set pediatric, with burette, disp
LMS.CS46 Infusion giving set with air inlet and needle, disp.
LMS.CS47 Instacare Sanitiser
LMS.CS48 Laboratory Timers
LMS.CS49 Mackintosh Sheeting, 1M
GENERAL MEDICAL EQUIPMENT
LMS .ME01 Airway Guedels 3 and 4
LMS .ME02 Basket, instruments, for sterilization, wired, 40 x 20 x 9 cm
LMS .ME03 Basket, sterilizing, approx. 120 x 250 x 60 mm
LMS .ME04 Bed/couch Examination, foldable and portable
LMS .ME05 Bedside Cabinet with Stainless Steel Top (H- 7C) with castors
LMS .ME06 Bowls, stainless steel, 180 ml and 500ml
LMS .ME07 BP Machine Aneroid
LMS .ME08 BP Machine Digital
LMS .ME09 BP Machine MERCURY
LMS .ME10 BP Machine, Pedeatric
LMS .ME11 Bulb Sucker
LMS .ME12 Cellular Hosp Blankets
LMS .ME13 Cheatle Jar
LMS .ME14 Children's Bed Single Crank Model with Castors and side rails (B-35)
LMS .ME15 Clamp, towel, Backhaus, 12 cm
LMS .ME16 Delivery Cauche standard foldable
LMS .ME17 Dilator Set-Big
LMS .ME18 Drip stand Stainless steel
LMS .ME19 Drip stands with wheels- Standards
LMS .ME20 Drum, sterilizing, approx. 165 mm diameter
LMS .ME21 Examination Couches,
LMS .ME22 Fetoscope, wooden
LMS .ME23 Fetoscope metal
LMS .ME24 Filter, drinking, candle, 10-80 L per day
LMS .ME25 First Aid box, empty S26×17×8cm
LMS .ME26 Glucometer (Optimum Xceed, Abbott, Freestyle)
LMS .ME27 Height/lenght board, MSF, Shorr Productions
LMS .ME28 Hospital blankets
LMS .ME29 Hospital Matresses
LMS .ME30 Humidifier Bottle
LMS .ME31 Ice Packs
LMS .ME32 Instrument Sets: Delivery, Dressing and Minor Surgery
LMS .ME33 Kidney dish 26x14cm, stainless steel
LMS .ME34 Medical Oxygen Cylinders 10L
LMS .ME35 Metallic beds hospital type
LMS .ME36 Nasal Oxygen Cannulas
LMS .ME37 Nasal Speculas
LMS .ME38 Needle holder, Mayo-Hegar,18cm, straight
LMS .ME39 Ophthalmoscope (halogen) set with spare bulb
LMS .ME40 Otoscope (halogen) set with speculum and spare bulb
LABORATORY EQUIPMENT AND ANALYZERS
LMS.LE01 Binocular Microscope Olympus CX21
LMS.LE02 Binocular Microscope Olympus CX22
LMS.LE03 Binocular Microscope Olympus CX31
LMS.LE04 Binocular Professional Microscope
LMS.LE05 Electric Centrifuge,6 buckets
LMS.LE06 Electric Centrifuge,8 Buckets
LMS.LE07 Electric Centrifuge,8 buckets
LMS.LE08 Electrolyte Analyzer+ (K+,Na+,Cl-Reagents)
LMS.LE09 ELISA Reader and Water
LMS.LE10 ESR Determination Machine automatic
LMS.LE11 Fully automated Chemistry Random Access Analyzer
LMS.LE12 Haemocue (HB Machine)
LMS.LE13 Hematology Analyzer 3-Part Differential
LMS.LE14 Hematology Analyzer 5-Part Differential
LMS.LE15 Immersion Oil
LMS.LE16 Micropipettes variable volumes single channel
LMS.LE17 Professional Binocular Microscope
LMS.LE18 Semi-automated Chemistry Analyzer
LMS.LE19 Slide Draining Rack (Wooden and Metallic)
LMS.LE20 Urine strip reader
LMS.LE21 VDRL Shake /Rotator
LMS.LE22 hand tally counter
LMS.LE23 Vortex mixer
PERSONAL PROTECTIVE EQUIPMENT AND INFECTION PREVENTION CONTROL
IPC'S
LMS.IPC01 Biohazardous bags of 25 ltrs / Waste bin liners
LMS.IPC02 Chlorine solution, 20 ltrs
LMS.IPC03 Detol liquid 4 ltrs
LMS.IPC04 Hand washing factility of 20 litres capacity fitted with tap and soap holder
LMS.IPC05 Jik 5 Litres
LMS.IPC06 Jik 750ml
LMS.IPC07 Liquid soap 20 ltrs j/can, Jireh
LMS.IPC08 Liquid soap 5 ltrs j/can, Jireh
LMS.IPC09 Rubbers gloves
LMS.IPC10 Scan thermometers using AA or AAA batteries
LMS.IPC11 Spray pump (18 litres)
LMS.IPC12 Tippy Tap of 50 ltrs capacity fitted foot peddle water dispenser and foot peddle liq
LMS.IPC13 Waste Bins of 25 ltrs capacity with foot peddle
PPE's
LMS.PPE01 Cloth Mask – Reusable
LMS.PPE02 Disposable Aprons
LMS.PPE03 Disposable head cap (Box of 100pcs)
LMS.PPE04 Disposable masks – 3 Ply, pack of 50 pcs
LMS.PPE05 Disposable shoe cover (Box of 100 pcs)
LMS.PPE06 Examination Gloves, pack of 50 pairs
LMS.PPE07 Face Shield
LMS.PPE08 Goggles
LMS.PPE09 Hand sanitizers (Saraya)-60mls, 500mls, 1Ltr
LMS.PPE10 Infrared thermometer
LMS.PPE11 N95 Masks
LMS.PPE12 Overall suit (protective cloths) reusable
LMS.PPE13 Reusable Aprons
LMS.PPE14 Surgical gloves, sizes 7.0 and 7.5
LMS.PPE15 Theatre Gowns
LMS.PPE16 White Gumboots